Aqua Slam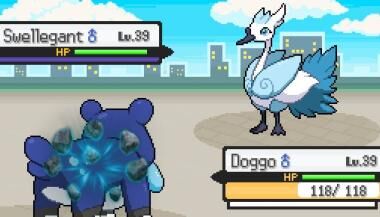 Battles
Type

 Water

Category

 Physical

PP
 15 (max. 18)
Power
 70
Accuracy
 100%
Priority
 0

Makes contact
Affected by Protect
Not affected by Magic Coat or Magic Bounce
Not affected by Snatch
Affected by King's Rock
Target
Foe
Foe
Self
Ally
May affect any foe, but not the ally
Availability
Not a TM, HM or Move Tutor move.
Aqua Slam is a Water-type move. It is an original Solar Light & Lunar Dark move.
Effect
Aqua Slam inflicts damage. It has a 30% chance of lowering the target's Speed stat by one stage.
Description
Description
The user surrounds itself in a bubble of water and then slams against the target. It may also lower its Speed stat.
Learnset
By leveling up
Trivia
?