Ice Beam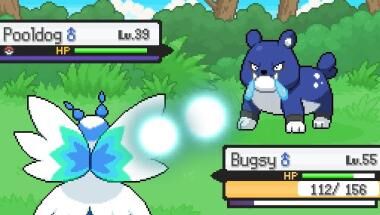 Battles
Type

 Ice

Category

 Special

PP
 10 (max. 16)
Power
 90
Accuracy
 100%
Priority
 0

Does not make contact
Affected by Protect
Not affected by Magic Coat or Magic Bounce
Not affected by Snatch
Not affected by King's Rock
Target
Foe
Foe
Self
Ally
May affect anyone but the user
Availability
Ice Beam is an Ice type special move that deals damage and may freeze the target. It is TM13 and is gifted in Snowpeak Village.
Effect
Ice Beam inflicts damage and has a 10% chance of freezing the target.
Description
Description
The target is struck with an icy-cold beam of energy. This may also leave the target frozen.
Pokémon that can learn Ice Beam
By leveling up
By TM
Trivia