Light Burst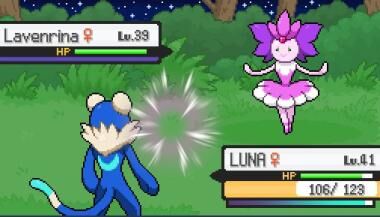 Battles
Type

 Fairy

Category

 Special

PP
 15 (max. 24)
Power
 60
Accuracy
 100%
Priority
 0

Does not make contact
Affected by Protect
Not affected by Magic Coat or Magic Bounce
Not affected by Snatch
Not affected by King's Rock
Target
Foe
Foe
Self
Ally
May affect anyone but the user
Availability
Not a TM, HM or Move Tutor move.
Light Burst is a Special Fairy-type move.
Effect
Light Burst has a 30% Chance to lower the target's Sp.Def Stat.
Description
Description
The user creates a light ball above it, which explodes and releases beams at the target. It also lowers the target's Sp. Def stat.