Thunder Wave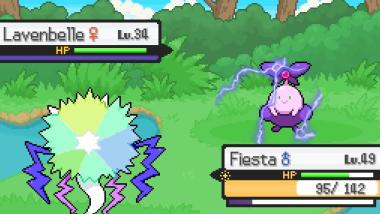 Battles
Type

 Electric

Category

 Status

PP
 20 (max. 32)
Power
 --
Accuracy
 90%
Priority
 {{{priority}}}[[Category:Moves with {{{priority}}} priority]]
Target
Foe
Foe
Self
Ally
May affect anyone but the user
Availability
Thunder Wave is an Electric-type status move that paralyses the target. It is TM73 and can be found in Thundrome Pass.
Effect
Thunder Wave  paralyzes the target.
When a pokemon has the ability Limber or the pokemon is an electric-type it can no longer be paralyzed.
Description
Description
The user launches a weak jolt of electricity that paralyzes the target.
Pokémon that can learn Thunder Wave
By leveling up
By TM
Trivia
Community content is available under
CC-BY-SA
unless otherwise noted.